Loan Application
WHEN SUBMITTING YOUR APPLICATION.
FAX A COPY OF YOUR PAYSTUB & ANY OTHER HOUSEHOLD INCOME TO: (502) 458-2682. THERE IS ALSO NOW A $10.00 REFUNDABLE APPLICATION FEE
---
Skip Payment
Need to Skip a payment? January through March, LFCU is offering our members the option to skip a loan payment*
CLICK HERE for our Skip-A-Payment Application.
*terms and conditions apply
---
Quick Loan
Don't fall into the trap of borrowing time and again with never ending interest rates. You usually pay back double the amount you borrowed, if not more! Louisville Federal Credit Union wants to provide our members with an alternative to pay day loans. Payday lenders usually bait you with "FAST CASH" gimmicks, but that convenience is often accompanied by outlandish high interest rates and fees. Borrowers who cannot repay their loan within two weeks are often forced to roll over the loan, and can get trapped in the cycle of borrowing over and over! Stop the fall and climb your way out
*Borrow $200-$600*
*Repayment terms 2 to 6 months!*
*NO Roll overs— So you can pay off your loan instead of adding extra fees and interest!*
*Consolidate your Payday loans*
*All terms and amounts are base on Credit Score.
---
Home Equity Line of Credit Loan

Lines of Credit available up to $250,000.00*
With our Home Equity Line of Credit new loans of $10,000 or more Rates as low as Prime Rate plus .50%.
Imagine the possibilities!
Home improvements, Go on vacation, pay for children's education, consolidate bills, have a little extra cash handy for those unexpected emergencies.
Submit your application, and then call the Credit Union
for other documentation needed to process your loan.
*Annual Percentage Rate is adjustable and rates are subject to change on April 1st and October 1st yearly. Actual rate based on credit score. Interest cannot increase more than 2% per calendar year. Ceiling 12% APR/Floor 3.75%APR. First advance minimum of $10,000—Maximum 250,000.00. Amounts Based on 80% Loan to Value. Primary Resident Only. Appraisal fee MUST be paid in advance.
---
New & Used Vehicles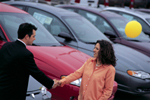 RATES AS LOW AS…..CLICK HERE TO SEE THE GREAT RATES!
We make your car buying experience a breeze. Finance your new or used car, truck or van at your Credit Union. We offer flexible financing terms and competitive rates. For more information please contact a representative at the credit union.
WHEN SUBMITTING YOUR APPLICATION ONLINE YOU WILL NEED TO FAX
(502 458-2682) A COPY OF:
THE WINDOW STICKER (if new vehicle)
PURCHASE ORDER
INCOME VERIFICATION
PROOF OF INSURANCE ON YOUR EXISTING VEHICLE. PLEASE INCLUDE YOUR EMAIL ADDRESS IN CASE WE NEED TO CONTACT YOU.
Click on the safe to see about extra protection for your auto loan!
Get additional peace of mind and protection for your auto loan with optional coverage:
Credit Life and Credit Disability Insurance – Extra insurance coverage to protect you against life's unexpected problems. You never know what the future can hold so it's better to be safe.
GAP Insurance – Most insurance companies only cover the current value of your vehicle if it's stolen or in an accident and they declare the vehicle a total loss. If your loan balance is higher than that value then you could be responsible for the difference. GAP insurance will cover the "gap" between the vehicle's value and the amount you still owe on the loan.
Route 66 Extended Warranty protects you against major mechanical expenses, and there is NO DEDUCTIBLE on covered parts and labor. All of our plans come with Rental car allowance and 24 hour/7 days a week Emergency Roadside Service.
ALREADY FINANCED AT ANOTHER LENDER? If your auto loan is with a bank or other financial institution, we may be able
to refinance your loan at a lower rate and reduce your monthly payment without extending the loan term. Stop in today or give us a call for a money saving quote.
Must meet credit requirements.
Submit application and then, call the Credit Union
---
Fixed Mortgages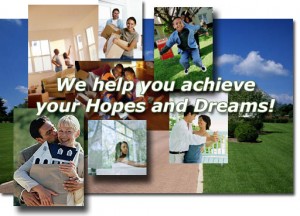 as low as 5.69% APR*
SPECIAL OFFER; NO CLOSING COST(except appraisal) on financing of $50,000.00 or more. Appraisal fee not included in zero closing cost. Borrow up to $200,000.00 not to exceed 90% of home equity for up to 15 years.
Call today for great low rates.
For documentation needed with application please call 502 458-2681.
Must meet Credit Requirements.
---
Signature Loans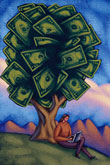 RATES AS LOW AS 7.99% APR*
We all know that money doesn't grown on trees but, with today's economy sometimes it would be a big help if we had a money tree in our backyard. Louisville Federal offers a signature loan that is a personal, unsecured loan. There is no collateral required for this type of loan. You can use the proceeds of the loan for any purpose.
Apply for up to $10,000.00 on your signature.
WHEN SUBMITTING YOUR APPLICATION. FAX A COPY OF YOUR PAYSTUB & ANY OTHER HOUSEHOLD INCOME TO: (502) 458-2682.
Must meet credit requirements.
*Rates are subject to credit worthiness and other certain requirements.
---
Share Secured Loans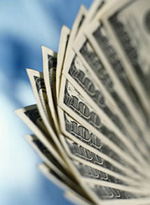 Need extra cash but don't want to drain your savings?
Then, we have the loan for you!
Borrow against your own share account and continue to earn dividends on
your total share balance.
No applications to fill out… just give us a call and we'll get the check ready
for you!
---
Vacation Loan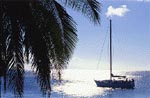 Pack your Bags and Ready, Set….GO. Time to sit back and get a little Rest and Relaxation. Perhaps, it's time to take that well deserve vacation you keep putting off.
Apply for up to $2,000.00
Submit your application and fax proof of income to 502 458-2682
Must meet Credit Requirements.