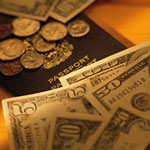 This account, when opened with your minimum deposit of $25.00
identifies you as a member and owner of your Credit Union.
$25.00 Minimum balance required (your money)
Semi-annual statement
Payroll deduction
Federally Insured up to $250,000
Membership is open to all Federal Employees, Federal Retirees and their immediate family (spouse, parents, siblings, children, grandchildren, etc). To open an account you will need a minimum deposit of $25.00, valid government issued picture id (drivers license, etc).
Dividends are earnings paid to members' share accounts. These dividends are paid semi-annually and added to your account. Dividends are compounded semi-annually and calculated on a day in day out basis.
Semi-annual statements are mailed showing the share balance, loan balances, dividends for semi-annual period and other pertinent information.
NOTICE: On 2/4/2020, the requirement to provide next-day availability for the first $225 of a deposit not otherwise subject to next day availability will be changed.