Membership in this Credit Union is limited to current members, Federal Government Employees, Federal Government Retirees, Federal Government contract employees, and family members of current or eligible members. For purposes of definition, family member includes family related by blood or marriage.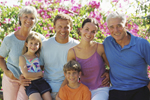 To open an account you will need to present a valid government ID (i.e drivers license) along with a minimum of $25.00. The $25.00 is deposited in your savings account. You must maintain a $25.00 minimum balance while the account is open and active. There is no fee for membership!
Stop by any location, Main Post Office at 1420 Gardiner Lane, Room 66 or the Mazzoli Federal Building 600 Dr. Martin Luther King Jr. Place, Room 166
---
BENEFITS OF MEMBERSHIP
Founded on the basic democratic premise of the cooperative movement, credit unions believe that access to low-cost financial services is critical to the health and stability of ordinary citizens.
In fact, nearly 80 million Americans trust their credit union to provide the services to improve their financial well being. Credit union membership offers many benefits.
Services offered range from simple savings to 2nd Mortgages to Home Improvement loans. Study after study has revealed that, on average, credit unions provide the best financial offerings with fewer fees, lower rates on loans and higher rates on savings.
Credit unions continually score higher than all other financial institutions in consumer satisfaction surveys. Credit unions strive to deliver the best service possible to their most important assets–their members.
As a new member you are immediately eligible for an Auto, Boat, Home Improvement, Home Equity or Equity Line of Credit. Also, any unsecured loan such as Signature, Holiday, Vacation or Quick Cash.
---
USA Patriot Act Notice
In accordance with Section 326 of the USA PATRIOT ACT, LFCU is required to take reasonable steps to verify the identity of any potential new account holders, which may include existing members, and maintain records of the documentation used for verification.
At a minimum, LFCU is required to obtain the following information prior to account opening or adding a signatory to an account:
Name
Date of Birth, for individuals
Place of residence and mailing address (if different)
Taxpayer Identification Number (i.e. Social Security Number)
Government issued identification or Passport
Under the Act, LFCU is permitted to impose and implement additional identity verification procedures where deemed necessary and appropriate.